FUN IN KUCHING, BORNEO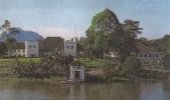 Kuching Waterfront
A 900 m long esplanade right on the Sarawak River bank in the middle of the city center . It is beautifully landscapped and dotted with wooden benches, food stalls, restaurants, restored Chinese pavillion, an observation tower, tea terraces and historical buildings. Taking a stroll along the walkway offers excellent views of the opposite river bank Malay houses on stilts. In the evening there is also a display of musical fountains.
Main Bazaar
Opposite the Waterfront, is the oldest street in the city. This is the area where you can find the old Chinese architectural buildings. The ornately decorated Tua Pek Kong Chinese Temple is a super example built in 1843.

The Astana (Palace)
Opposite the Waterfront, at the other bank of Sarawak River, is the official resident of the Head of State of Sarawak. This palace is built during the Brooke's rule in 1870.
Fort Margherita
Near to the Astana and build in 1879 during the Brooke's rule. The Fort houses a Police Musuem exhibits Brooke militaria, weapons captured during the communist insurgency.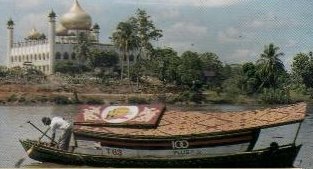 The Sarawak River "Sampan" Cruise
Sit back, relax and enjoy the cruising along the picturesque Sarawak River's both banks. You can have the views of Astana, Fort Margherita, Square Tower, the 900 m Waterfront, Wet Market, Malay houses on stilts, and many more beautiful sceneries unique in Kuching.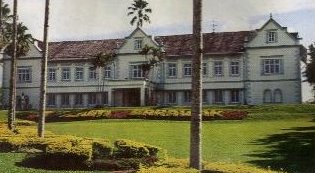 The Sarawak Museum
It has one of the best collections in South East Asia. There are exhibitions of marvellous wood carving, magnificient ethnographic collections, splendic Chinese ceramics, art gallery, Sarawak history, archaeological exhibits, early human settlements in Sarawak.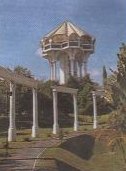 Civic Center
This landmark of Kuching offers the best all round views of Kuching and its surrounding area - Sarawak River, the city landscaping, roads, buildings, abundant greenery, and many more spectacular scenaries for nature lovers.

The Cat Museum
This is the world's first Cat Museum devoted to all things feline. A must for all cat lovers. You can find a huge displays of exhibits, history, photos, feline art, cat souvenirs.
The Sunday Market
Starts on Saturday evening till Sunday morning. This is the place where you can actually mingle with the locals in their market sundry trades. Wide ranges of goods are on sales: jungle produce, handicraft, pets, plants, fish, delicacies ....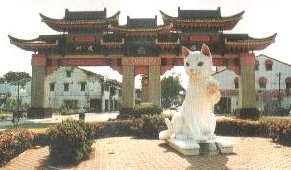 The Great Cat of Kuching
A monumental cat statue dedicated to the people of Kuching. Its white and graceful figure with an outstretched hand greets everyone from near and far. During festive seasons it is all dressed up in the traditional festival costumes symbolising the harmony existence of the different races of the Kuching Population.
Click on any one to read the previous page or to read more on Kuching
Return to top